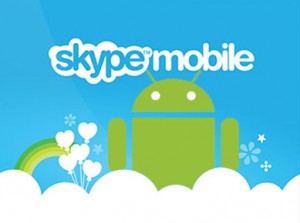 We had just started using Skype on an Android mobile phone for mobile video calling and everything was working perfectly. When all of a sudden we started getting this error message when attempting to sign in to Skype:
Cannot connect to Skype
You cannot be signed in at this time.
Please check your mobile network settings and try again.
After checking all the mobile network settings and finding them all to be setup correctly we did some Google researching. The solutions seems to be simple enough, go into Setting then select Apps, scroll to Skype and select it. Then tap 'Clear All Data' and then 'Force Stop', finally 'Uninstall'. Then go to the app store and download and install Skype again. This process seems to have cleared up the sign in error on our Android phone.
We hope this will help with your Skype sign in issues on Android too.