Google released it latest algorithm update on August 1, 2018. According to MarieHaynes.com, who was one of the first to report the recent Google algorithm change, this update seem to have effect sites that have anything to do with medical issues. Dieting, nutrition, fitness programs and many of the sites selling products and services related to health have seen dramatic fluctuations in ranking on Google.
The changes may not be completed yet or Google may have released a new update on August 7, 2018, according to SERoundTable.com webmaster chatter about ranking fluctuations was high on that date.
Some of the websites I monitor in Google analytics were effected on the above dates with traffic losses, while traffic to this site was largely unaffected. Other sites I monitor saw traffic remain at normal levels but suffered considerable drops in revenue.Patterns like that would indicate a drop in ranking on keywords that pay well, while at the same time an increase in ranking on keywords that don't bring in the money must have occurred in order for traffic to remain unchanged.
One of the biggest factors in the recent algorithm change appears to have been an alteration in how websites are ranked due to external character or brand references. Basically how trustworthy is a website based on what other websites are saying about it. This is clearly identified in section 3.2 on page 18 of the latest release of Google's Search Quality Evaluator Guidelines
I am sure many are looking for ways to correct the drop in Google ranking and restore the previous traffic and revenue lost. The Search Quality Guidelines give a very concise explanation of how to rank higher on Google.
The first important thing to keep in mind is expertise. The creator of the content should be an expert in the field of study upon which that content is based. This can be determined by comparing the content with what other trusted sources are saying. If there is a conflict it might lead to the author seeming less knowledgeable about what he or she is talking about. This might lead to a lower rank.
Next is authoritativeness, the author needs to have authority to speak about what he or she is saying. This could be indicated by certifications or degrees or endorsements from other authority figures. An author who is well spoken of and has many endorsements from sources with high levels of trust will almost certainly see his content ranked higher.
Speaking of trust, the last factor the Search Guidelines mention is trustworthiness. If the data in the content is consistent with data from trusted sources then it will rank higher.
All three of the factors are related to credibility. So developing trusted external references is critical is you are trying to recover your lost rankings.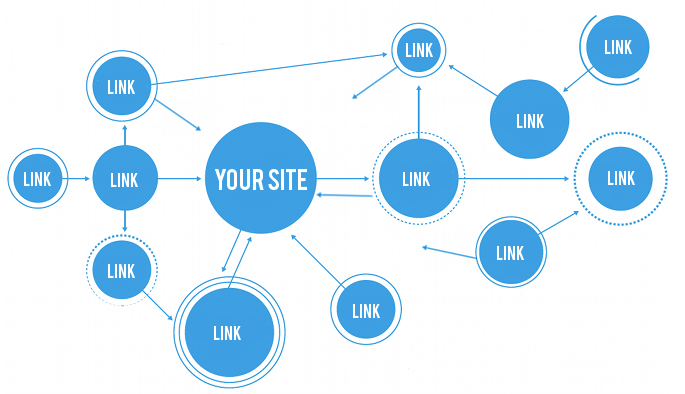 One way to do that is to build mentions of your site on credible sites in your particular field. Google looks at the sites linking to your website and the sites you link to from your website. This is your web neighborhood.
Link to sites that have high ranking, so as you are creating content focus on linking to most reliable sources you can find. To determine if a site is reliable you will want to see which on ranks higher on Google.
Keep a close on the sites who are linking to your site. These links are called backlinks. If enough sites in a bad neighborhood link to your site, Google may rank you accordingly. These are what's known as bad backlinks. But, that's a topic for another discussion.
Google has made it clear that the best way to get high ranking is to create quality content. As Glenn Gabe points out in his article Analysis and Findings From The August 1, 2018 Google Algorithm Update – A Massive Core Ranking Update, we have to keep in mind that this might just be the biggest update most of us have ever seen to the way Google ranks websites. So many authors are truly serious about creating quality content saw a decline in the ranks due to not having any external equity. Great content yes, but what about the web neighborhood?
It seems as if Google is still making adjustments at the time of this writing. If your site or websites you manage has seen changes in your rank on Google or changes in the patterns your traffic please leave a comment below to help other understand what is happening.