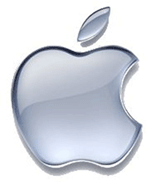 We wanted to spread the word about Mac4Lin or Mac for Linux. Apple was wise to begin basing new versions of its operating systems on Linux. This new Mac platform will certainly give Microsoft a run for its money.
Our testing has shown that Ubuntu Linux and the Mac OS are very similar. We recently found that you can make your copy of Ubuntu look and perform almost identically to the Mac OS.
The results are very pleasing, we love the wobbly windows and the general look of this theme. It looks just like the Mac Aqua theme. We are tempted to start offering custom built systems with the Mac OS themed Ubuntu preloaded as the operating system.